Free ​Flora & Fauna

We are dedicated to promoting local entrepreneurs, increasing awareness of non-profit charities in the area, and supporting the eco-conscious tourism which heals communities
and our planet. ​

Food & Flare

We support local businesses and refrain from hosting retreats at chain hotels or dining at corporate restaurants. Many of our healthy gourmet meals are prepared on site with local fare. When we dine out, we support local establishments.

Friendly Folks
Familiar Faces

We collaborate with local guides, holistic helpers, prolific healers, and talented creative artists to offer retreat participants diverse opportunities
​to learn, grow, and heal.
"If there's anyone I know that will be open and honest with me, it is Seleka Behrs."

- Bishop Charles Wiltbank

"Took my first ever yoga class last night with Seleka Behrs. It exceeded all my expectations!!! P.H.A.T Yoga is amazing. Seleka does such a great job making sure you are comfortable and gives excellent support to help you make yoga your individual practice. Thank you so much for guiding me through this new journey. Looking forward to the next class."

- Diane Lloyd Thompson

"Seleka Behrs teaches an incredible class - PHAT Yoga -

Positive Helpful Accessible Transformation Yoga.

It was inviting and informative. I loved the way Seleka lead us gracefully through a whole conversation with our bodies. She offered encouragement to enter yogic flow starting in whatever body type you now inhabit by teaching to all levels in the room, offering modifications, and personal attention. <3 "

- Lori Dearwester Vice

"If you want pure joy and zen in your life, go see Seleka. She has the best energy, love for all, is a wonderful instructor, and you will feel like you just made a new friend.

"

- Esther St. James

"You've heard the phrase "Jack of all trades, Master of none"? Doesn't hold true here! I know how much time, effort, organizati

on, and patience go into preparing

for these retreats! Then, there are the talents, abilities,

and love that go into facilitati

ng them! There are so many masteries operating here! It's incredible

! The sheer abundance of knowledge,

wisdom, love, acceptance

and compassion

that creates each retreat is awe-inspir

ing!

​As we all know, sometimes "caca pasa"! When it does, resilience

and resourcefu

lness abound to conquer the challenges

! If I could, I'd be signed up for at least three of the current offerings!

Circle the Center Retreats are life-enhan

cing experience

s!"
- Jaye Ellesse

Seleka Behrs

​Director of Circle the Center

Authentic Life & Conscious Relationship Coach

PHAT ​Yoga Instructor

Reiki Master & Teacher

Jane of Many Holistic Modalities

​

​Ceremonial Officiate

Healthy Chef

Photographer

​Author

Speaker

Artist

Musician
Powered by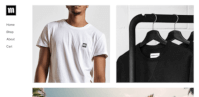 Create your own unique website with customizable templates.